Directors: Duff Conacher, Brad Duplisea, Josephine Grey
Advisory Committee Members: Dan Aykroyd, Lyse Blanchard, David Baker
---
DIRECTORS
---
Directors are acting as individuals, not as representatives of any organization with which they may be affiliated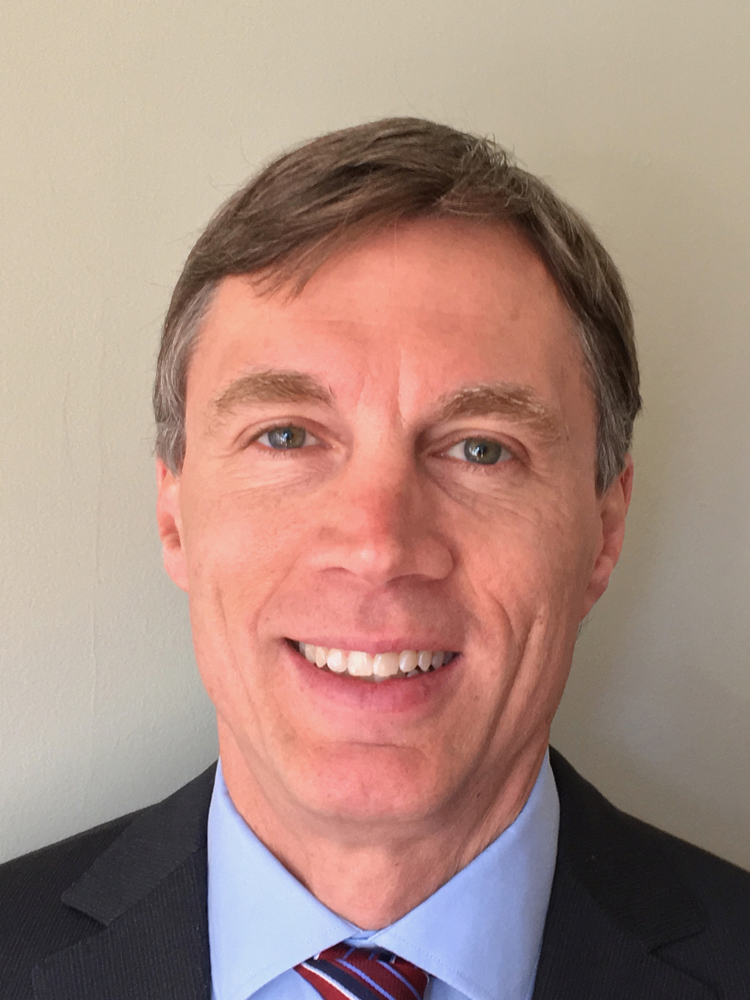 Duff Conacher, LL.B., is an internationally recognized leader in the area of democratic reform and government accountability. He is a former Ralph Nader's Raider and he has worked as a researcher, community organizer and educator, legal intern and consultant. A graduate of the University of Toronto Faculty of Law, he has a long-standing interest in democratic process and corporate responsibility issues. He was the main founder of Democracy Watch in 1993 and has led the organization since then to win more than 180 changes to federal and provincial laws (more changes than any other organization in Canada).
He was also the Co-founder of the leading national civics education charity Democracy Education Network (DEN) in 1993, and continues to serve as Program Coordinator and a director of the organization, including overseeing the national voter turnout initiatives VoteParty.ca and VotePromise.ca. He was also the Coordinator of the national educational initiative Your Canada, Your Constitution (YCYC) which ran from 2011 to 2013.
He was an Adjunct Professor at the University of Toronto's Faculty of Law from 2011 to 2014 and a Visiting Professor at the University of Ottawa's School of Political Studies from 2014 to 2016, and was then a Part-time Professor at the University of Ottawa's School of Political Studies, and the Faculty of Law during the 2017-2018 and 2018-2019 school years. He is currrently a Ph.D. in Law student at the University of Ottawa Faculty of Law, and was awarded a Vanier Canada Scholarship by the Social Sciences and Humanities Research Council (SSHRC) in 2018, and a Bertram Scholarship by the Canadian Foundation for Governance Research (CFGR) in 2017.
He also heads the firm GoodOrg.ca Consulting which provides advice and services to governments, businesses and citizen organizations in the areas of good governance, ethics, responsibility, communications, stakeholder and public relations. His past work includes organizing the first chapter of Quebec PIRG (Quebec Public Interest Research Group) at McGill University in 1988, serving as a member of the Board of Directors of University of Toronto and Ontario PIRG from 1988 to 1991, and playing a key support role in organizing PIRG chapters at four other universities in Quebec, Nova Scotia, Ontario and Alberta between 1988 and 2002.
He is also co-author, with Ralph Nader and Nadia Milleron, of Canada firsts: Ralph Nader's Salute to Canada and Canadian Achievement which spent six months on Canadian best-seller lists in 1993 and was the #1 best-seller for five weeks, and author of the best-selling More Canada Firsts: Another Collection of Canadian Firsts and Foremosts in the World (1999).
---
Brad Duplisea has worked as a communications specialist, project leader, website developer, graphics designer, newsletter editor, and public interest researcher on a wide range of issues, including health and the environment.
Brad is also skilled photographer and his worked has been widely published, including by Lonely Planet Magazine/Travel Guide. When not working he enjoys reading and riding his bike in his home province of Prince Edward Island.
---
Josephine Grey is a human rights activist, a widow and mother of four who has been active in the struggle for economic and social justice for more than 20 years.
She is a founder of Low Income Families Together (LIFT) in Toronto, a resource center run by and for low income people. LIFT does community education on human rights, economic and political literacy and helps provide a voice for low income people to the media and government.
She has been involved internationally as a co-founder of the Hemispheric Social Alliance, a network of over 300 national organizations working to challenge and propose alternatives to the current free trade regime which respect human and environmental rights. She became the first international member of the U.S. National Welfare Rights Union in 1994 and continues to work with them on their Economic Human Rights campaign.
She coordinated authored and presented the Ontario People's Report to the UN committee on Economic Social and Cultural Rights in 1998. Josephine has served as the International Secretary for Canada Without Poverty (formerly the National Anti-Poverty Organization (NAPO)) and continues to work at the community level with fellow volunteers on empowering people to stand up for their rights. She now also works for an international committee on using human rights treaties to address global economic policy and trade agreements.
---
ADVISORY COMMITTEE MEMBERS
---
Advisory Committee members are acting as individuals, not as representatives of any organization with which they may be affiliated
Dan Aykroyd, B.A., is one of North America's best known comedians and actors. Born in Ottawa and a graduate of Carleton University (where he studied psychology, political science and criminal sociology), Dan began writing comedy sketches while at university. He then went on to become a member of the well-known Second City comedy troupe in Toronto.
In 1975, Dan became one of the members of the first cast of Saturday Night Live, which has gone on to become the longest running, most highly rated late-night comedy TV show in the world. On the show until 1979, Dan created such memorable characters as Elwood Blues of the Blues Brothers (with John Belushi playing brother Jake Blues until he passed away tragically), and impressed with his very accurate impressions of Richard Nixon and Jimmy Carter. He was nominated for an Emmy three times for his work on SNL, winning once, and has appeared as a guest more than 10 times.
Leaving the show in 1980, Dan went on to a successful film (and screenwriting) career, first in The Blues Brothers movie, then in more than 50 other films including Trading Places, Ghostbusters (the top earning film of 1984), Ghostbusters II, Dragnet, Grosse Pointe Blank, Chaplin (in which he played Canadian Mack Sennett, the legendary silent film director), Sneakers, Pearl Harbour, 50 First Dates, Get On Up, The Campaign, and as the voice of Yogi Bear in the animated film, and of the Scarecrow in Legends of Oz: Dorothy's Return. His first straight dramatic role, in Driving Miss Daisy, earned him a nomination for the Academy Award (Oscar) for Best Supporting Actor.
Dan also has appeared in several TV shows, including PSI Factor and Soul Man, which he both developed and starred in, along with the 1990 Earth Day Special, According to Jim and Workin' Moms.
In 1992, Dan established in partnership with others the very successful House of Blues chain of live music clubs and restaurants, and he continues to perform (often at charity events) as the Blues Brothers with John Belushi's brother Jim.
Dan Aykroyd maintains strong ties to his family in Ottawa, and to Canada, including starring in the 1997 CBC TV mini-series The Arrow, about the development and scrapping of the world-leading Avro Arrow jet airplane by the federal government in the late 1950s, and assisting with the fundraising efforts of several organizations.
In 2017, Dan was named as a member of the Television Academy Hall of Fame along with the other original "Not Ready for Prime Time Players" from NBC's Saturday Night Live. In 1999, Dan was appointed as a Member of the Order of Canada, and in 2018 he was appointed as a Member of the Order of Ontario.
In June 2007, Dan announced a partnership with Diamond Estates Wine & Spirits Ltd. to develop the Dan Aykroyd Wines brand at the Lakeview Wine Co. in Lincoln, Ontario with an environmentally sustainable design and production process. In 2008, Dan launched Crystal Head Vodka in partnership with the Newfoundland and Labrador Liquor Corp., and obtained the exclusive rights to distribute Patrón Tequila in Canada.
In 2016, Dan was the Executive Producer of Ghostbusters: Answer the Call which was the highest-grossing live-action comedy in North America in 2016.
---
David Baker, LL.B., LL.M., was a founder of, and the Executive Director of, the Advocacy Resource Centre for the Handicapped (ARCH) from 1980 to 1998. ARCH is a public interest law centre governed by a board of directors representing 45 disability organizations. It engages in test litigation, law reform, and public education.
David has been involved in human rights and Canadian Charter of Rights and Freedoms litigation, as well as law reform in such areas as employment equity, advocacy and income programs for persons with disabilities, throughout his career.
He currently heads up a law firm in Toronto (bakerlaw.ca) focusing on human rights issues, and provided legal counsel to Democracy Watch in an historic money in politics (archive website) court case, and an historic government ethics (archive website) court case.

---
Lyse Blanchard has worked in the field of International Development since 1964, when she joined CUSO as a volunteer and taught in Ghana, West Africa. She has an academic background in Political Science and Public Administration, and is fluent in English and French. In addition to four years of field experience in Africa, she has worked in various sectors in Canada.
Her interest in human rights led to an active involvement on both a professional and personal level with community groups. She has also worked as a senior consultant with multilateral institutions and has been retained as an advisor on the integration of women in development by a variety of firms and organizations.
Lyse served a four-year term as the Executive Director of CUSO from 1993-1998, a non-governmental Canadian organization committed to social justice around the globe, whose goals include developing alternatives that allow all people to participate in making decisions that affect them. Since then she has worked as a consultant on gender equity, management and organizational development issues.
Lyse has also been a member of the Faculty Team for the Leadership Program at The Banff Centre.